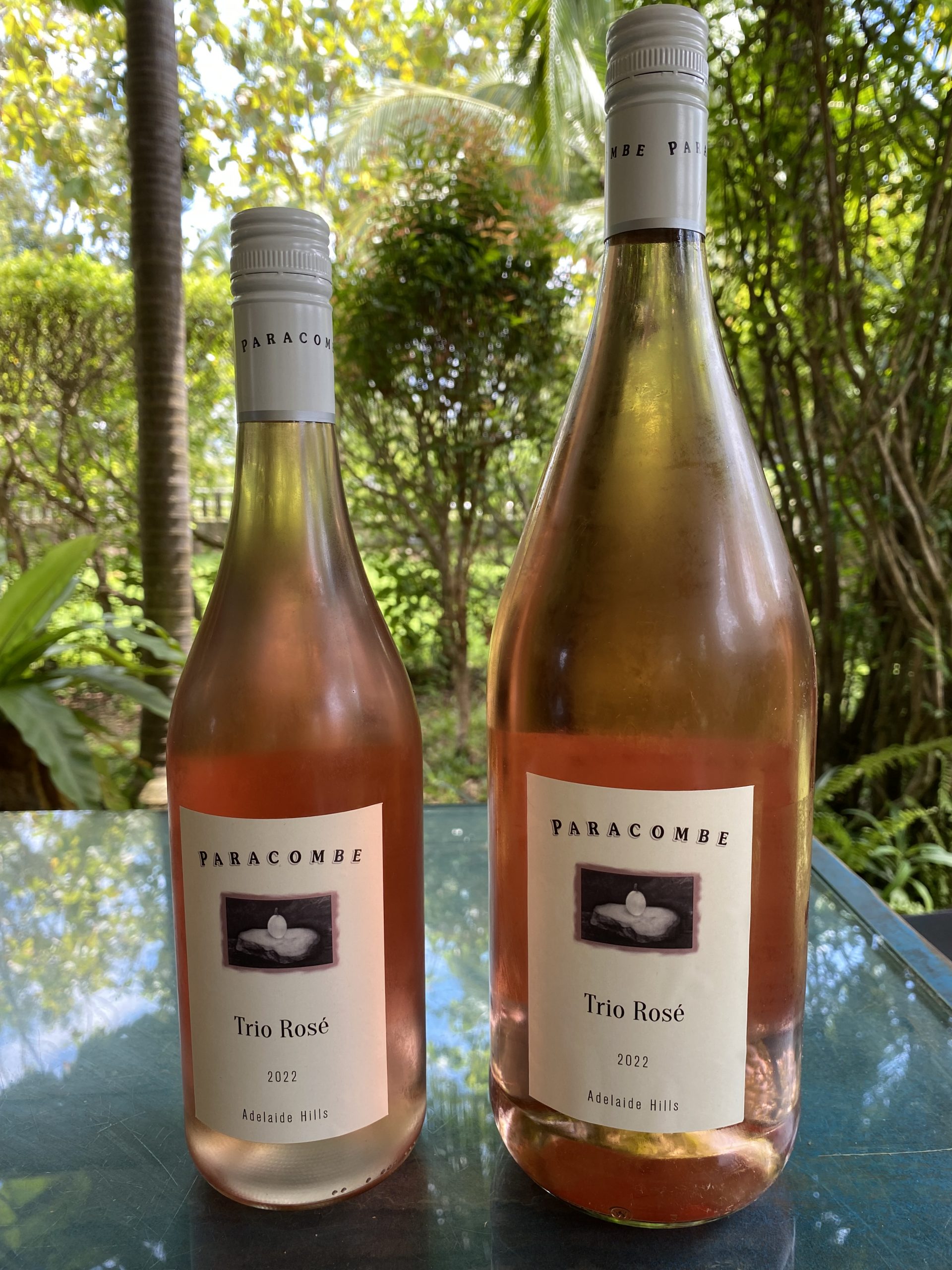 2022 Paracombe Trio Rose
A fresh and refreshing blend of three members of the Pinot family- Pinots Gris, Blanc, and Noir have been playfully blended providing a gentle dusk pink salmon colour with lifted aromas of raspberry and strawberry to make this Rose a refreshing delight. The palate gives delicate, soft fruit flavours of red summer berries and citrus blossoms with a crisp, fresh finish. Created especially for the Thailand market, this wine marries wonderfully with spicy dishes, white meats including fish and seafoods, and soft cheeses. Serve well chilled. Available in 750ml and a limited number of 1.5lt magnums.
Awards/accolades:


12.0% ABV 895฿ per 750ml bottle/1,795฿ per Magnum (1.5lt)

2013 Somerville Shiraz - VERY LIMITED AVAILABILITY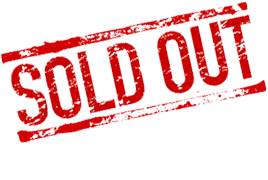 This is the true icon wine of the Paracombe range produced from prestigious Shiraz and dedicated to James 'Jas' Somerville an early Paracombe pioneer and the first to plant vines in the district in 1903. Paul & Kathy Drogemuller transplanted these historic vines to the family vineyard and are now their custodians. These 110-year-old vines produce small yields of fruit with deep sumptuous purple-red colour and decadent aromas of mulberry, cherry, rich coffee and dark chocolate that benefit from the luxurious treatment gained from 36 months in 100% new French oak. The palate delivers the strong depth of fruit intensity and tantalizing white pepper spice and layered flavours tapering into a fine, satisfying finish. An impeccably balanced wine of great style and complexity to accompany cheeses or rich, flavoursome dishes or chocolate berry-inspired desserts, Somerville is intense, rich and lively in the mouth, with power, drive and length. An impressive palate, this will live for 20+ years.  Production 2000 bottles only!
Awards/accolades:
🏅92 points James Halliday Wine Companion 2021
🥉 Bronze Medal Royal Adelaide Wine Show 2020 

15.5% ABV

2013 Cellar Reserve - VERY LIMITED AVAILABILITY
 This classic blend of Cabernet Sauvignon giving the wine elegant fruit, structure and definition, and the Merlot granting balance of softness, is a great marriage of complementary grape varieties handcrafted from the finest small parcels of fruit grown at selected sites in the Adelaide Hills. It is gently matured in French oak for 20 months with cool climate elegance running true. Here is a superb wine with deep rich colour and flavour, in Paracombe Wines' hallmark style, the wine is highly aromatic, providing lifted aromas of dark cherry, cassis and blackberry. The palate is a delightful mix of sweet and spice, generous fruit and a long, layered finish. Enjoy this wine with many styles of fine food.
Awards/accolades:
🏅 Blue Gold Trophy Winner (Best of the Best) at the 2020 Sydney International Wine Competition
🏅 9.4/10 Max Crus The Daily Examiner
🏅 92 Points Jeremy Oliver
🏅 90 Points Rob Geddes MW


14.2% ABV 1,195฿ per bottle

2022 Riesling, Adelaide Hills
The bouquet is delightfully fragrant with aromas of honeysuckle, pineapple, and fresh limes. The palate delivers clean flavours of citrus, lychees, and green apples with a lingering finish. This wine is beautifully fresh and youthful, drinking really well as a young wine, but also displays the wonderful characters that Riesling develops with some bottle age. Chief Winemaker Paul's own go-to wine most evenings.
Awards/accolades:
🏅96 Points Winestate Magazine
🏅90 Points Kasia Sobiesiak The Wine Front

12% ABV – 695฿ per bottle

2022 Sauvignon Blanc, Adelaide Hills
Is like no other, definitive and delicious. The bouquet is enticing with lifted passionfruit and tropical aromas. The palate is supple and soft, delivering fresh, sweet tropical fruit flavour with creamy stone fruit and finishing juicy and even, with just the right amount of zest. If you have moved past New Zealand Savvys, then the more restrained fruitiness that this grape delivers when grown in the Adelaide Hills will be a revelation to your palate. Paracombe's largest selling wine.
Awards/accolades:
🏅 91 Points Winestate Magazine
12.5% ABV – 695฿ per bottle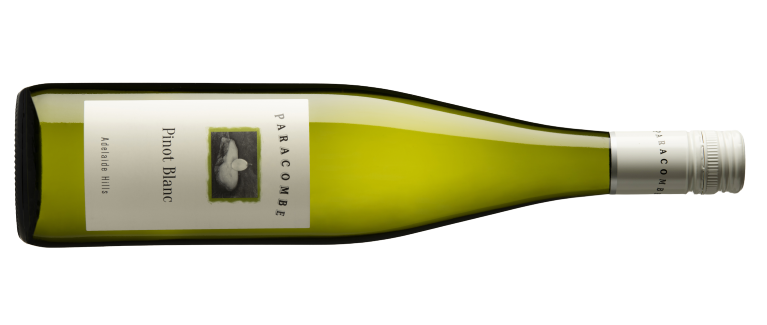 2021 Pinot Blanc, Adelaide Hills
Grown on the cool southern slopes of the family vineyard to preserve the delicateness of this unique variety. The bouquet is lively with citrus flower, musk and gooseberry. This wine is a real surprise to many if you have not tasted Pinot Blanc as a straight varietal previously. This fresh, bright and acidic wine is a perfect accompaniment to strong Thai flavours or fresh seafood. There is only a very small quantity of this wine available- please be quick if you want some.
Awards/accolades:
🏅 93 Points Halliday Wine Companion
🏅 92 Points Mike Bennie Wine Business Magazine
🏅 91 Points Stuart Knox The Real Review
11% ABV – 695฿ per bottle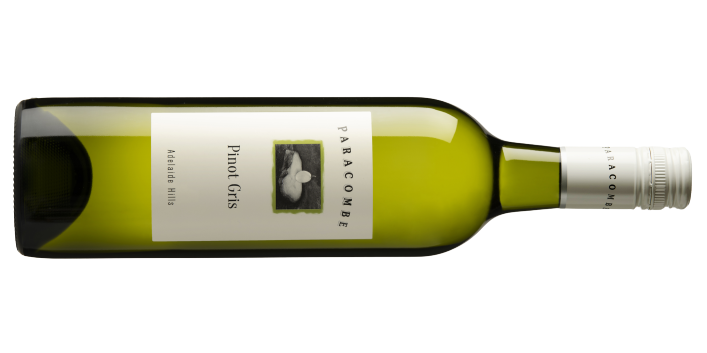 2021 Pinot Gris, Adelaide Hills
Paracombe Pinot Gris is made in a style to reflect the wonderful fruit character of the variety and is well suited to the Adelaide Hills wine region showing off structure, flavour and finesse. Elegant and delightful with a slight blush of colour in the glass. Lively pear and rose petal aromas, lead on to fresh and gently structured flavour nicely balanced with natural acidity.
Awards/accolades:
🏅 90 Points Winestate Magazine

12.5% ABV – 695฿ per bottle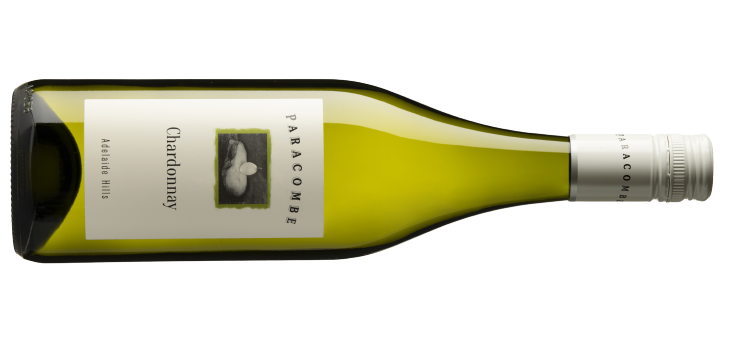 2021 Chardonnay, Adelaide Hills Single Vineyard
Paracombe Chardonnay is made in a modern Australian style using no Oak treatment. Our aim is for the fruit expression of our unique terroir to stand out in its utmost purity. The wine has a fine structure and delicate fruit, well balanced with natural cool climate acidity. Enjoy the attractive bouquet of fig and lemon soufflé with subtle mineral notes. The palate is long and finely balanced expressing fresh flavours of melon, peach and creamy apple.
12.5% ABV – 695฿ per bottle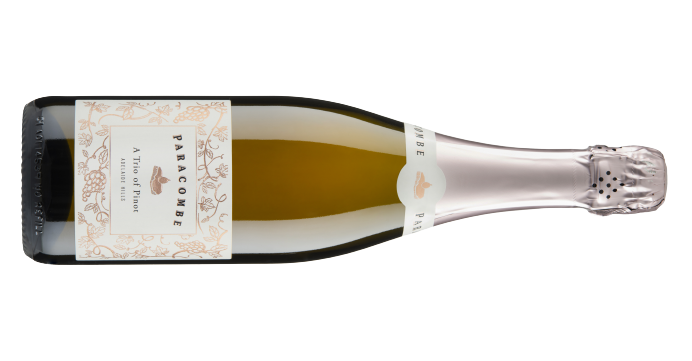 A Trio of Pinot Sparkling Rosé NV, Adelaide Hills
Something special here! A joyful gathering of three Pinot family members, Gris, Noir and Blanc playfully blended adding to the magic of this wine. Dusk pink in colour with a scented bouquet of berries, cherry blossom and musk. Flavours of strawberries and whipped cream combine with soft peach in a delicate bubble finishing fresh and clean.
Awards/accolades:
🏅 90 Points Halliday Wine Companion 2021
🏅 90 Points Nick Stock JamesSuckling.com
📘 Featured by Max Allen Gourmet Traveller Magazine
📘 Featured by Katie Spain The Advertiser
12.1% ABV – 895฿ per bottle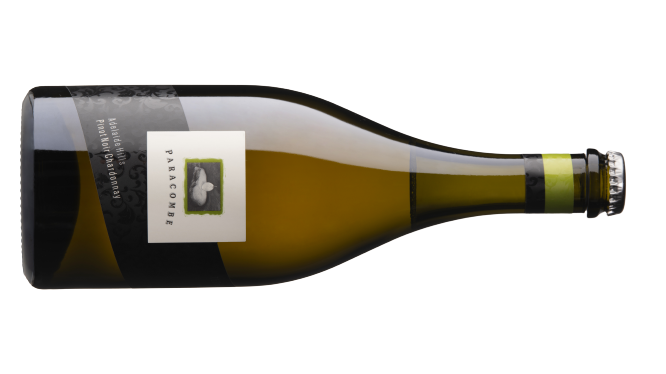 2017 Pinot Noir Chardonnay Sparkling, Adelaide Hills - Very Limited Availability
Over 25 years of cellared vintage cuvees gives texture with flavours of honeyed cream and apple crumble. Lifted aromas of fresh alpine strawberries and lemon zest add to the enjoyment and experience of this limited-production sparkling – well known for its fantastic value for money when compared to better-known sparkling wines from all around the globe. Bottled under a crown seal to guarantee freshness and presentation.
Awards/accolades:
🏅93 Points Mike Bennie Wine Business Magazine Sept-Oct 2020
🏅 92 Points Halliday Wine Companion 2021
🏅 91 Points Nick Stock JamesSuckling.com
12% ABV – 1,050฿ per bottle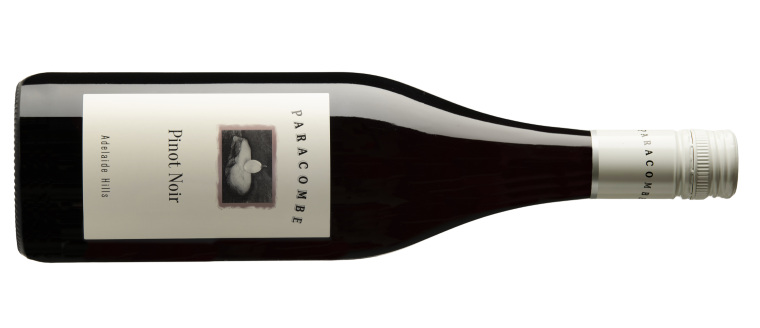 2021 Pinot Noir, Adelaide Hills
Alluring aromas of wild strawberry, cherry and toffee notes. Bright crimson in colour, the palate offers gentle, lingering flavours of cherry and plum with fine tannins and subtle spice on the finish. Serve this one slightly chilled, the finesse and style carries through and this is a perfect lighter-bodied style red for our climate here in Thailand.
Awards/accolades:
🏅 95 Points Winestate Magazine
13.5% ABV – 795฿ per bottle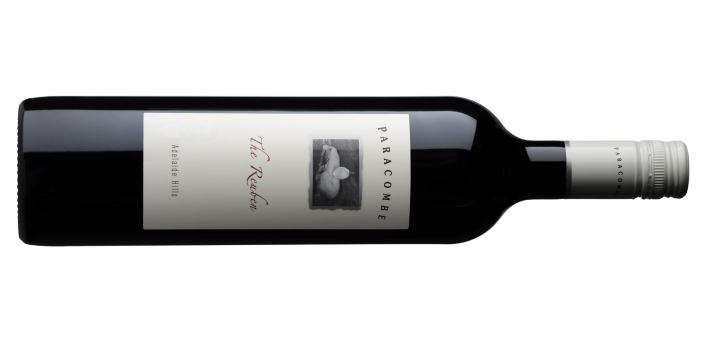 2016 The Reuben, Adelaide Hills
Adelaide Hills blend of Cabernet Sauvignon, Cabernet Franc, Merlot, Malbec & Shiraz. Highly aromatic, spicy and delicious. Enjoy a lifted bouquet of poached plum and rhubarb with hints of delicate oak, leatherwood and licorice. The palate is finely structured with incredible layered fruit flavour. Spice and savoury notes in a long finish. This superb wine is our own special "house style" red- wonderfully rich, round and lush.
Awards/accolades:
🥇 Gold 2021 Adelaide Hills Wine Show
🏅 93 Points Halliday Wine Companion
🏅 93 Points Campbell Mattinson The Wine Front
🏅 91 Points Winestate Magazine
14.4% ABV – 795฿ per bottle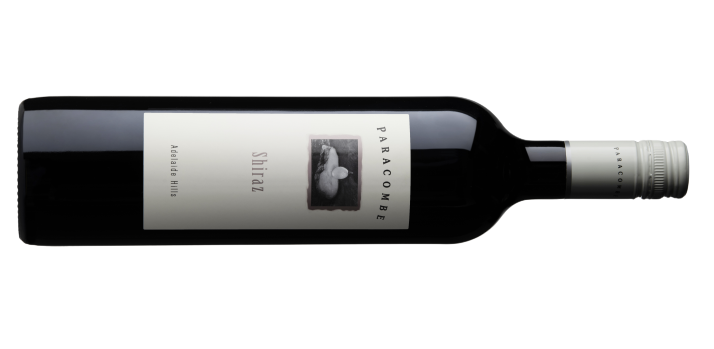 2016 Shiraz, Adelaide Hills
The grapes undergo a slow, cool fermentation followed by gentle pressing to gain a soft extraction of flavour and tannins. Enjoy the rich aromas, concentrated flavours, and cool climate elegance of this wine. This vintage's dark ruby colour accompanies an intense bouquet of cherries, plums, white pepper and spice. The palate offers generous flavours, layered with rich, spicy fruit, fine tannin structure and subtle oak. A complete wine to enjoy now or for many years with gentle cellaring.
Awards/accolades:
🥇 Gold 2021 Royal Adelaide Wine Show
🏅 94 Points Winestate Magazine
🏅 92 Points Halliday Wine Companion 2022
🏅 92 Points Aaron Brasher The Real Review
🏅 91 Points Campbell Mattinson The Wine Front

 14.6% ABV – 795฿ per bottle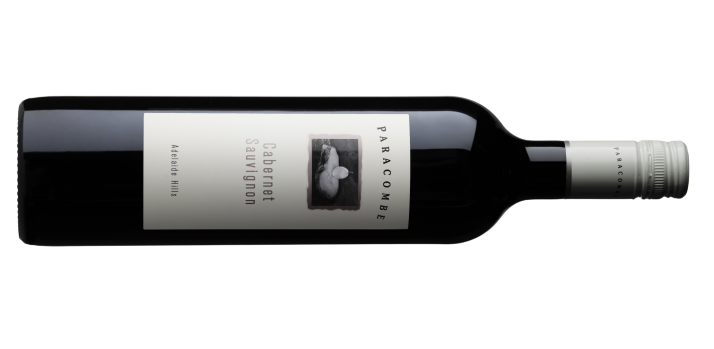 2016 Cabernet Sauvignon, Adelaide Hills
This single-vineyard wine is made from grapes harvested exclusively from the original Drogemuller family vineyards Cabernet vines planted in 1992. Matured in French oak for 20 months before careful bottle ageing in our estate underground cellars for a further 3 years prior to release. Presenting with good deep colour in the glass, the palate is packed with flavour; dark cherry and plum with hints of herbs and long fine, spicy tannins. An elegant smooth wine drinking well now. Will reward even more with age. This wine is versatile and made to enjoy with a table full of flavoursome dishes and good company.
 14.6% ABV – 795฿ per bottle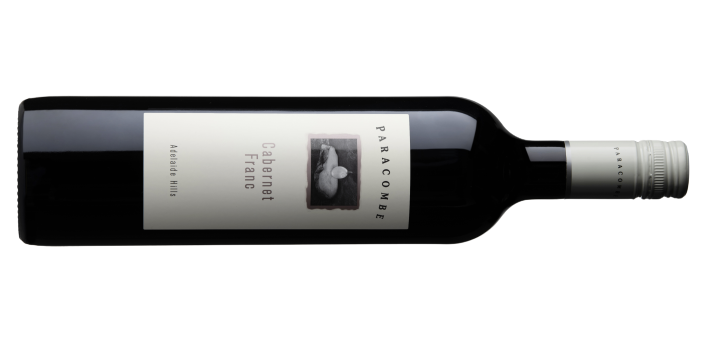 2017 Cabernet Franc, Adelaide Hills - Limited Release
Old Vines, single vineyard, limited release, this is one of the rare examples of straight Cabernet Franc produced in Australia. The grapes for this wine were carefully harvested from low-yielding vines and underwent a slow, cool ferment in small open tanks, hand plunged to obtain gentle extraction of colours and flavours. Matured in aged barrels, delivering a wine with lifted berry, violets and spicy aromas. The palate provides elegant fruit flavour, aniseed spice, fine tannin and a lingering finish. VERY SMALL QUANTITIES

14% ABV – 895฿ per bottle